We specialize in large productions – what better than a carnival or circus? We have the entertainers, the food, the games, and the HUGE inflatables to keep the kids (and adults) busy all day! From a carnival themed birthday party to carnival showcase, we are equipped to throw a fantastic smash!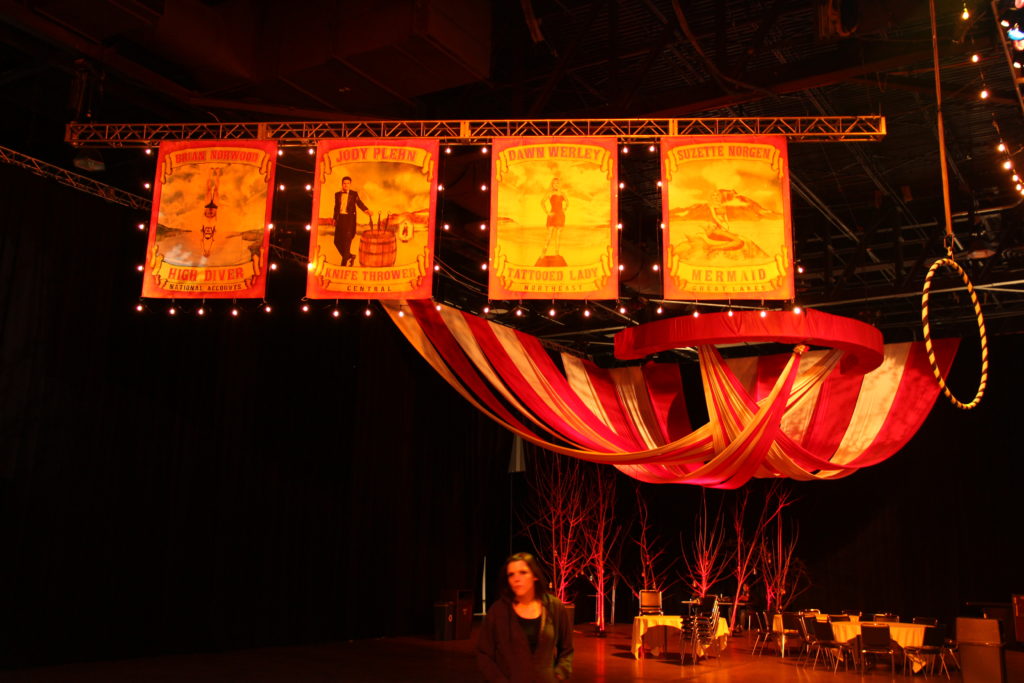 You'll know you have arrived at the carnival when you see giant 15' clowns marking the entrance path to the fun! Get ready for yummy carnival concessions, classic games and tons of fun! Our draped entranceway appears as if you are entering under a gigantic tent, and our inflatable arch is fun and exciting!
Guests need somewhere to sit after running through the Fun House, winning prizes at the carnival booths and jumping on the inflatables. Our SEATING arrangements will prove just the perfect fit. From whiskey barrels and bar stools where you can make a pit stop, to picnic tables where you can relax for the long hall, guests will have plenty of options. Simple popcorn boxes with daises, sunflowers or carnations alternated with balloon groupings add the pop of color to make these common tables warm and inviting.
Carnival booths are 10'x10′ each, all have tented coverings. Each booth is also stocked with fun prizes like stuffed animals and small toys.
Live entertainers really put you in the carnival excitement! Clowns are well, clowns – funny, entertaining, and perfectly at home at the carnival. Mimes are a walking show – always a challenge to find out what exactly a mime is up to. Stilt walkers can be seen from anywhere as they tower above the crowd.
Guests will want to take home fun memories from their awesome day at the carnival. A photo booth with immediate print outs or uploads to Facebook / twitter / email is just the things! Our other option is large green screens where you can custom choose your background, and photos also print out on site!
 CARNIE CUT OUTS
Remember these fun filled, in your face cut outs?  Well we're one of the only places you can still find these memorable fun photo ops!