The best event furniture rental is right here at Monte Carlo Productions.
Because great events (and long summer days) deserve great furniture. That means designer looks in every piece, every time. So relax. There's lots of room for you.
We offer all kinds of event seating rental. Beautiful sofas and and armchairs. Barstools and benches. A royal throne chair or two.
Banquet table rental is also what we do. Round banquet tables and square ones. In 6′ and 8′ sizes. Or simple hi Boys with battery uplights and colored spandex. Similarly, acrylic hi boys that glow. Again, with battery operated uplights in the color of your choice.
All our hi boys can be decorated in so many different styles from glamour to simple elegance.
In addition, we also offer event lounge furniture rental. All leather in brown, black or white. To match whatever theme or mood you choose.
So level up your event with our on trend designer looks for the summer event you've been waiting for!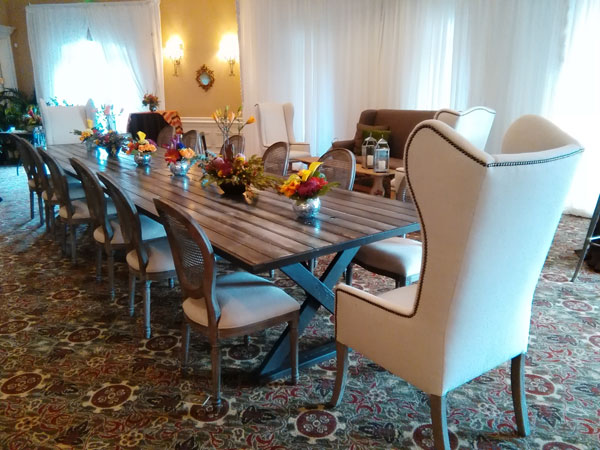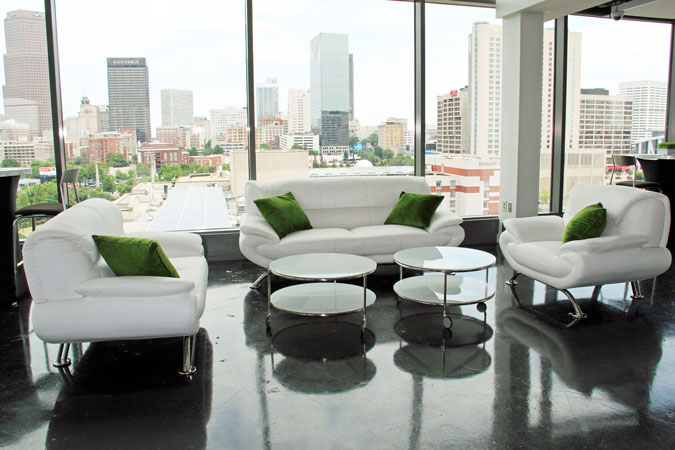 Hi Boy tables can produce a range of different looks. Depending on your preference of course. We can use a simple crisp white tablecloth or colorful spandex to create all kinds of styles. Match these with elegant bar stools or a more farm style stool for a casual but smart effect.
These outdoor furniture styles will make your event. Let's face it, who doesn't like relaxing in a comfortable rocking chair? Or lounging in the seat on an outdoor sectional?
Why not choose a country picnic instead? Outdoor picnic tables and garden benches set the casual mood for a picnic in a beautiful garden.
The outdoors is good for you. And now is the time to start gathering your outdoor event ideas with us!
outdoor heating and decor
Lets face it, it wont be any fun if you're a little chilly or there's nothing to jazz it up a little!
See our range of outdoor heating to keep that cool night warm. Fire pits, pyramid heaters and patio heaters. We also stock a range of trendy blankets for that bit of extra cozy cover!
Now add some market lights for a soft glow and an ethereal feel. Strings of market lights together are so pretty. In fact, mesmerizing. And the very thing for patio,and bistro lighting. They create the perfect outdoor ambience. 
Last but never least, add some rustic garden elements. Whether it's vintage garden pedestal or a touch of stone and wrought iron, rustic gardens always feel cozy and casual. They are never sleek or manicured. A beautiful, comfortable style.
Event Lounge furniture rental
Stadium Seating and Bleachers
Banquet Tables and Chairs